Floods can be devastating. They cause property damage that might be difficult to correct, especially if the water damage restoration process doesn't begin immediately. That said, once floods hit your home, the most important thing to do is restore it before it experiences effects that accompany wetness and dampness.
You might think that the damage instilled in your home by the floods is severe, but once mold and mildew invade your home, it might take time and money to get rid of them. Also, dampness can take a nasty toll on the integrity of the home, hence the reason to begin the water damage restoration as soon as possible.
While you can do the restoration, depending on the severity of the matter, you might need to hire professionals. Such personnel is trained and equipped to restore your home to its glory. To have a glimpse of why you might need to hire a water damage restoration company, consider visiting specialists like those from waterdamagespecialist.com.au to help you know more about water damage and what to do. 
Here are the steps you need to take to restore your home after a flood.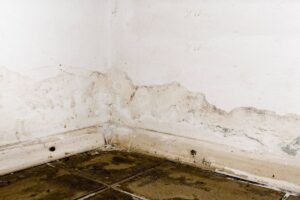 Contact Your Insurer
Different home insurances differ depending on the policies. Some cover flood damage while others don't. If you're lucky to have your home covered for flood, contacting the insurance company immediately after the calamity is vital. Given that the company might not send an adjuster as soon as you contact them, it'd help if you took as many photographs as possible after the floods and cleanup. This will help the company get a clear picture of the damage extent and eradicate doubts if they visit your home after restoration.
Safety First
As a rule of thumb, never reenter your flooded home until it's determined safe and you're cleared to do so. Your safety and that of your family members matters, and you're not guaranteed that by reentering a flood-destroyed home. It's important to note that your home might still be powered, and you can imagine what might happen once you come into contact with water with electrical currents. 
Also, the floods might have destroyed the property and left dangling debris that can cause severe injuries during repairs. That said, ensure to take the following protective measures when reentering a flood-damaged home:
Be In Your Protective Equipment:

Rubber boots, gloves, and a helmet are the most important protective gears you need when reentering a damaged home. The boots will prevent your feet from sharp objects while the gloves protect your hands and have a good grip. The helmet will protect your head from any falling object to avoid head injuries.

Ensure The Power Is Off:

Water and electricity can never entangle harmoniously. Therefore, the power should be cut off before reentering the home. If you can't access the main socket without getting in the water, it's better to call an electrician to do the job. Regardless of the situation, keep off from a flooded home that's still powered.

Salvage Your Valuables:

Once the home is fit to be reentered, start the restoration by lifting your furniture above the water to avoid further contamination. Remove the carpets and rugs too. Once you remove the furniture, you can start cleaning.
Begin Water Damage Repair
Water damage restoration should begin within 24 hours after your home has been cleared for reentering. If you think the situation in your home is beyond your capability, contact the nearest restoration company to ensure the restoration is handled professionally.
If you can handle the repairs, it's vital to note that you might require to get rid of the drywalls, flooring, and insulation to prevent mold and mildew growth. Depending on the water contamination level, you might also be required to clean up and dry the furniture thoroughly. Remember, floods can interfere with wood integrity, and leaving your home flooded for a long time can only worsen the matter.
Get Rid Of Standing Water And Dry Out The Space
If you're dealing with lots of standing water, start by removing it with buckets. Once you're done with the standing water, dry the rest using moppers until there's no water left. Afterward, use a vacuum to remove leftover water before using a humidifier to dry the space completely.
Ensure the drying process is thoroughly done to prevent mold and mildew growth. That said, you must dry every corner of your home and everything wet since mold can attack anytime as long as there's something wet in the house. Remember, mold begins to invade 24 hours after the flood. Once they attack, getting rid of them might require a lot of work. Therefore, the quicker you move to prevent its growth, the better.
Moving Back In
The insurance company or construction professionals will direct you on when to move back in. This can only be possible once the house is clean, dry, and safe to be inhabited again. Before then, you might have to look for a temporary solution since inhabiting a home that isn't declared fit can pose safety and health risks.
Conclusion
Home restoration after floods might not be an easy task. However, knowing how to go about the process can make it a little bit easier. If your home is severely damaged, you might need to incorporate a professional restoration company for a quick and professional water damage restoration process.