Real Estate
Colombian Real Estate Market – A Short Guide For Foreigners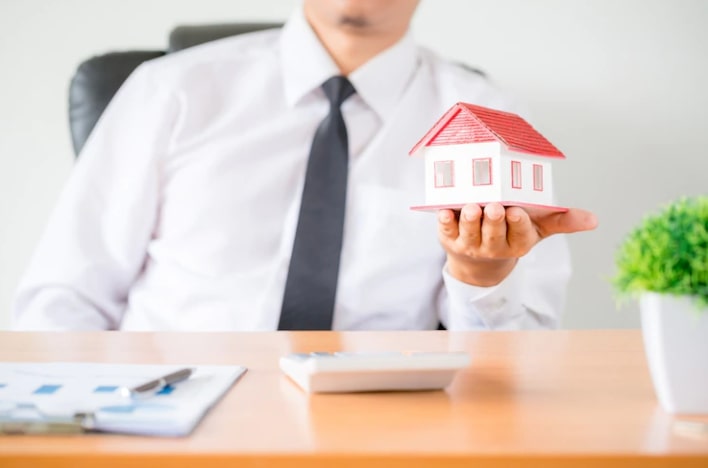 Colombia is a country like no other in South America. With beautiful coastlines, natural wonders, and the famous El Dorado, it has been the destination of many foreigners. This article will go through some of the most important aspects of the real estate market in Colombia that would be helpful for potential buyers from abroad to look into before moving there.
What is the Colombian Real Estate Market Like?
The Colombian real estate market is one of the most vibrant in Latin America, and foreigners are increasingly interested in investing in properties here. The Colombian real estate market has seen a steady increase in prices over the past few years, which makes it an attractive investment for those looking to purchase property.
There are a number of factors that have contributed to this trend, including increasing demand from domestic and foreign investors alike, as well as improving economic conditions. Colombia is also considered a safe country to invest in, with low levels of crime and strict property laws that protect buyers and sellers.
If you're thinking about investing in Colombian real estate, it's important to do your research first. There are a number of resources available online that can help you understand the market better. Additionally, it's always helpful to speak to a local real estate agent who can give you more information about specific properties and neighborhoods.
Many Foreigners Invest in Colombia:
Foreigners have been flocking to Colombia in recent years as the country has seen a resurgence in its economy. This has led to an increased demand for real estate, and prices have soared accordingly. If you are looking to invest in Colombian real estate, here are some tips for doing so:
Research the market. Before investing in any property, it is important to do your research first. This will allow you to identify which areas of the country are experiencing the highest levels of growth and which areas are more stable. You will also want to make sure that the property you choose is located in a safe area and has good access to transportation and utilities.

Choose a reputable agent. When investing in Colombian real estate, it is important to work with a reputable agent. This will help ensure that you receive accurate information about the market and find quality properties that meet your needs.

Be prepared to pay high prices. Colombian real estate is typically expensive compared to other markets around the world, making it an ideal investment for those who are willing to pay hefty prices tags. However, not all properties will be worth the price tag; be prepared to do your research before making an investment decision.
Pros and Cons of Investing in Colombia
Pro: Colombia is a very stable country with low crime rates.
Con: The Colombian real estate market is still in its developmental stages and there are many risks associated with investing in property.
Foreigners who are interested in investing in Colombian real estate should be aware of the risks involved and take the necessary precautions to minimize them. Colombia is a very stable country with low crime rates, but investment in property there remains risky. Foreigners should also be aware that Colombian real estate laws are still developing, and current legislation can change at any time without warning. In addition, Colombian law does not always protect foreign investors from political or legal risk.
An Overview of Costs for Foreigners Living in Colombia
The average cost of living in Colombia for a foreigner is estimated at $1,500 per month. This includes rent, food, transportation, and other miscellaneous costs. 
The most common type of housing for foreigners in Colombia is apartments. Rental prices for apartments can range from around $300 to $2,000 per month. The cheapest option would be to live in a shared apartment with other foreigners, while the most expensive option would be to live in an apartment alone. 
Food is another major expense for foreigners living in Colombia. Basic groceries can cost around $100 per month, and restaurants can cost anywhere from $3 to $20 per meal. 
Transportation is also an expensive affair in Colombia. Monthly bus tickets between major cities can cost around $30, and taxis can cost anywhere from $5 to $15 per ride. 
Overall, it is important to keep in mind that Colombian real estate prices are extremely high compared to other countries in Latin America. Additionally, many expenses (such as food and transportation) are not included in rent prices, so it is important to factor these costs into any calculations made about the affordability of living in Colombia.
Conclusion
The Colombian real estate market is a fascinating one, and if you are looking to invest in the country or simply want to learn more about it, this guide is for you. In this article, we will discuss some of the basics of the Colombian real estate market and provide you with a few tips on how to navigate it safely and effectively. We hope that this guide has helped you gain a better understanding of what makes the Colombian real estate market so appealing, and that after reading it you are ready to start investing in Colombia. Thank you for taking the time to read it!