Home Decor
A Quick Guide To Preparing Your Home For The Holiday Season
The months come and go, and before you even realize it, the holidays are already coming. Although there are all sorts of holidays for every household, one thing stays the same: they're supposed to bring happy memories and laughter each year. Right from the get-go, you can tell that the holidays are a special occasion. And because they're special, you can expect there to be guests coming into your home to celebrate together.
However, the closer the holidays are, the busier it gets. Thus, instead of preparing everything at your own pace, these busy days might leave you overwhelmed. Because on top of your day-to-day grind, juggling preparations among other things would be too much for anyone, especially if your house isn't ready yet to ring in the holidays. But before you spiral into stress and confusion, consider looking into different ways to prepare your home as guidance.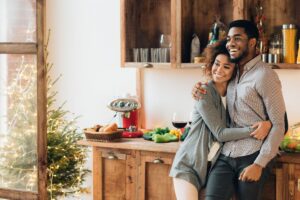 Getting the house ready for the holidays is a harrowing task, especially if it's been a long time since you did any maintenance around the place. Because of this, you might end up running around organizing everything for the guests at the last minute. Those living in a small home probably think they have a better shot at pulling it off. Although that could be possible, you're still bound to miss something.
Instead of getting all worked up over whether or not you got everything done, list everything you need to deal with. From which parts of the house should be taken care of down to what you need to buy, list everything to stay on top of your tasks. Ensure your lists are categorized by room for convenience. Otherwise, you'll likely go back and forth from one task to another, given how unorganized it is. 
Although you can't avoid the holiday cheer, don't go ahead and set up the solar Christmas decorations for your outdoor space you bought for the holidays just yet. 
Now you have a list, get right into the meat of it and start cleaning. Regardless of the size of your house, it's still a tough job to shoulder, especially if you want to stay on a budget and handle the cleaning yourself. Focus on one room at a time to make your job a bit easier. 
Survey the area to figure out what needs to be done. Once that's over with, sweep everything up to dislodge any dirt that accumulated over time. Afterward, see if there are things that only take up space with how long they went unused. Separate them from the ones you're frequently using to maximize space. Besides, considering it's almost the end of the year, think of removing your old stuff as a new beginning.
There's no holiday cheer in the house without any decoration. Let your creativity run wild by browsing through everything the shops have to offer under holiday decorations. But since you're not the only one excited about the holidays, there won't be a decoration surplus during the holidays. 
Therefore, you're better off browsing once everything dies down instead of buying them while they're in season. This period is when shops would put unsold decorations on sale. Take your time looking for high-quality decorations that last for a long time.
Try your hand at arts and crafts for those who aren't eager to splurge. All you need to do is get the supplies from crafts stores and get your hands busy creating. Although, be mindful when you decide to do this. After all, making decorations by hand takes time. Hence, you should do this once you're mostly finished preparing your home.
Besides putting up holiday decorations, one way to push the festivities to the next level is by making everything brighter. String up fairy lights on your doors and entryways. Light some scented candles for the house to smell like the season and give it a homey ambiance while the fireplace is on. Having these lights could make your home feel warm despite the cold outside.
Considering how busy the holidays are, it's safe to say that your house is buzzing with life the entire time. Therefore, you must stay vigilant when it comes to energy. Otherwise, the happiness you got from the holidays might leave you as soon as you see the bills. Besides energy efficiency, check your appliances regularly to ensure they're doing well during the cold. And don't forget to practice safety when handling electricity, especially when putting up lights.
Takeaway
The holidays are some of the busiest times of the year. After all, most households take this opportunity to visit loved ones since celebrating with good company is much more fun. But as exciting as it is, preparing one's home to accommodate guests can be stressful, especially if this is your first time hosting. Fortunately, there are ways you can pull off holiday household preparations without overspending or fumbling around.