Business
Top Conveyancing Trends in the UK for 2023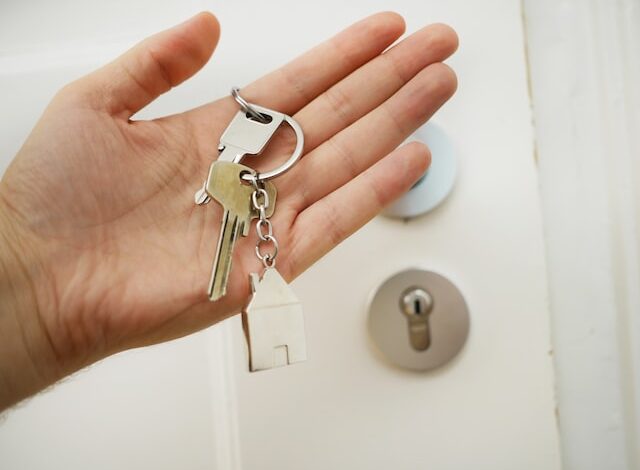 As the end of the year approaches, many people are looking ahead to what 2023 will bring. 
For those in the conveyancing industry, this means keeping an eye on the latest trends to be prepared for whatever changes might come your way. 
Leading conveyancing service providers like AVRillo always keep an eye on the latest conveyancing trends to offer the best service to their customers.
Here are some of the top conveyancing trends that we think will be big in the UK next year:
The Rise of E-Conveyancing
E-conveyancing is nothing new; it's been around for a few years and has slowly gained traction as more and more solicitors adopt it. However, 2023 will be the year it takes off, with a growing number of firms switching to paperless conveyancing. If you're not already using e-conveyancing, now is the time to consider it. Not only is it more efficient and environmentally friendly, but it will also become increasingly necessary as paper records become a thing of the past.
The Continued Growth of Property Websites
Property websites like Rightmove and Zoopla have revolutionized the way buyers search for homes, showing no signs of slowing down. We expect them to become even more popular in 2023 as buyers take advantage of tools like 3D walkthroughs and virtual reality tours to find their perfect property without ever having to leave their sofa. If you're not already marketing your properties online, you need to get on board with this trend – fast!
A Resurgence in First-time Buyers
There has been a decline in first-time buyers over the past few years, but we predict that this trend will start to reverse itself in 2023. With interest rates remaining low and prices stabilizing after a period of growth, we think that more and more people will take their first steps onto the property ladder next year. This is good news for conveyancers, as first-time buyers are typically less experienced and need more hand-holding through the process than other types of buyers. 
An Increase in Remortgaging Activity
In addition to first-time buyers, we expect to see an increase in remortgaging activity next year. With mortgage rates at historic lows, many people are taking advantage of the opportunity to save money by switching to a new deal. This is likely to result in an influx of work for conveyancers, so make sure you're prepared by ensuring that you have enough staff on hand to handle the increased workload. 
An Increase in Technology Use by Buyers
In line with the trend towards e-conveyancing, we anticipate that buyers will also be increasingly turning to technology throughout the buying process in 2023. From initial property searches online to compare quotes from different conveyancers, buyers will be looking for firms that offer a tech-friendly service. 
If you want to stay ahead of the competition in 2023, it's important to ensure that your website is optimized for SEO and mobile devices and that you're using social media platforms like Twitter and LinkedIn to promote your business. 
A Shift Towards Flexible Working Practices 
Another big trend in 2023 is a shift towards flexible working practices. With more people working from home, there's been an increase in demand for homebuyers looking for properties with enough space to set up a home office. In response to this trend, we expect to see more firms offering agile working practices, such as remote working and flexible hours. 
If you want to stay ahead of the curve, now is the time to start thinking about how you can make your firm more flexible. Could you offer remote working or flexi-hours? Could you provide support for employees who need to care for children or other family members? These are all things that will help you attract and retain talent in 2023. 
Conclusion
These are just a few trends that we think will shape conveyancing in 2023. To stay ahead of the competition, it's important to keep these trends in mind and start thinking about how you can adapt your firm to meet them. By doing so, you'll position yourself as a forward-thinking firm ready for anything.