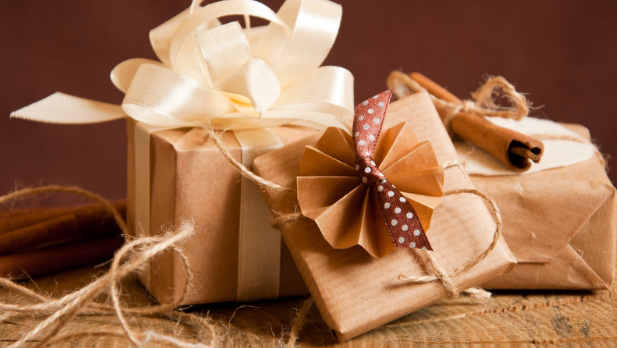 Giving gifts is a tradition that dates back to ancient times. It is a way to show someone you care about them and appreciate them. Gifts can be given for different occasions, such as holidays, birthdays, anniversaries, or just because you feel like gifting someone you consider special in your life. There are many different types of gifts, ranging from simple to extravagant. No matter what the occasion or the budget, giving a gift is always a thoughtful gesture.
The gift should be something that the recipient will enjoy and put to use. It is not necessary to spend a lot of money on a gift, but what matters is a meaningful gift . If you are unsure what to give someone, a piece of diamond jewelery that suits your budget, is always a safe choice.
Amazing Gift Ideas That'll Make Anyone Feel Special
Finding the right gift can be tough, especially if you're looking for something that will make the recipient feel special. Luckily, there are some amazing gift ideas that are sure to do the trick. From personalized gifts to unique experiences, these following thoughtful gifts will make anyone feel loved and appreciated.
1. Diamond Bracelet
A special occasion deserves a special gift, and what could be more special than a diamond bracelet? It's the ideal way to say "I love you," "Thank you," "Congratulations" or "Mother's day".
A diamond bracelet is a timeless piece of jewelry that will be cherished for years to come. It's the perfect gift for anniversaries, birthdays, graduations, or any other special day.
There are many different styles of diamond bracelets to choose from, so you're sure to find the perfect one for your special someone. Whether they prefer simple and elegant or flashy and glamorous, there's a diamond bracelet out there for every mood and occasion that will make their day extra special.
2. A Personalized Gift Box
There's nothing that makes an impression like a personalized gift. It shows you took the time to think about what the other person would love, and it makes the gift that much more special. If you're looking for a gift that will truly make someone's day, consider a personalized gift box.
You can find personalized gift boxes for just about anyone and any occasion. Whether you're looking for a birthday present, a thank you gift, or just a way to show someone you care, a personalized gift box is always a great option.
You can fill it with their favorite chocolates, a gift card, or add a note and photos to make it truly special. They'll be sure to appreciate the thoughtfulness and effort you've put into making their day special. This way, your recipient is sure to love their personalized gift box.
3. A calendar Full of Cherished Personal Photos
Finding the perfect gift can be difficult, but with a little creativity, it is possible to find a present that is both unique and meaningful. For someone who loves spending time with family and friends, a calendar full of cherished personal photos is an excellent way to show how much you care. Here are some tips on how to create a calendar that will make your loved one's day special:
Choose your favorite photos:

Whether it is pictures from a recent vacation or childhood memories, choose photos that will bring a smile to your loved one's face.

Add personal touches:

Include personal messages or inside jokes on each calendar page to make it even more special.

Pick a theme:

Choose a theme for the calendar (e.g., baby's first year, family history) and design each page accordingly.
A calendar full of cherished personal photos is a unique and thoughtful gift that will be appreciated.
4. Diamond Pendant
A pendant is a piece of jewelry that hangs from a chain, and a diamond pendant is a beautiful and luxurious gift. If you're looking for a gift that will make anyone's day special, consider giving someone you love a diamond pendant. It is the perfect gift for a birthday, anniversary, or any other special occasion. Here are some tips on how to choose the perfect diamond pendant:
Consider the recipient's personal style. A diamond pendant is a very personal piece of jewelry, so it's essential to choose one that suits the recipient's taste. If they prefer simple, understated jewelry, look for a classic solitaire pendant. If they prefer something more flashy, consider a diamond pendant with multiple stones or an intricate setting.
Think about what type of metal the recipient prefers. Diamonds look beautiful set in all types of metal, from yellow gold to white gold to platinum.
5. Spa Kits
Another thoughtful gift that can make the day of your special someone is a spa kit. A spa kit includes everything you need to relax and rejuvenate and is the perfect way to show your loved one how much you care.
There are many different types of spa kits available, so you can find one that fits your budget and needs. If you want to go all out, you can purchase a kit that includes a massage, facial, and pedicure. Or, if you are on a budget, there are kits that include just a massage or facial. Either way, your loved one is sure to appreciate the thoughtfulness of this gift.
Spa kits make an excellent gift for a birthday, anniversary, Valentine's Day, or Mother's Day.
6. Beautiful Diamond Stud Earrings
There's no better way to show your special someone how much you care than with a gift that will make their day. Diamond stud earrings are an exquisite way to make a statement like that. Whether you're looking for a pair of earrings to mark a special occasion or simply want to show your loved one how much you appreciate them, diamond studs are sure to make a statement.
For a truly unique and memorable gift, consider a pair of custom-made diamond stud earrings. You can have them made to match your loved one's personal style, whether it's classic and understated or bold and dramatic. Either way, they're sure to appreciate the thoughtfulness and effort in choosing such a perfect gift.
Conclusion
These six gift ideas are sure to make your day special. Whether you are looking for a unique gift for a special occasion or just a little something to show your appreciation, these gifts will definitely put a smile on your partner's face. So go ahead and treat yourself or someone else to a special day with one of these thoughtful gifts.