Construction
How Rockwool Insulation Is Gaining Popularity In The Construction Industry?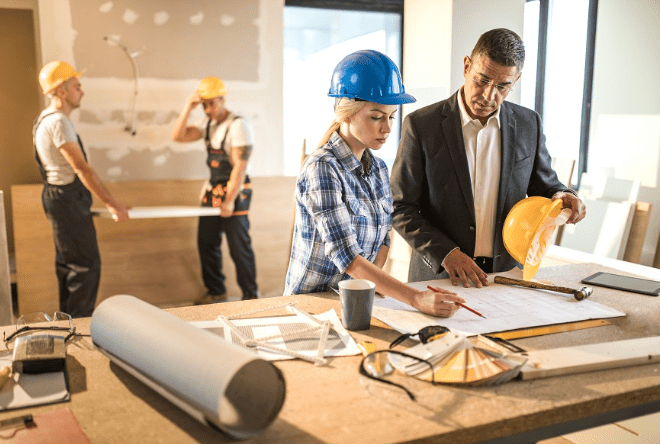 Rockwool is becoming one of the trending materials in the architectural and construction industry. This material offers numerous benefits for commercial, residential, and industrial properties. Most importantly, this material is sustainable and durable. For fire safety, and soundproofing this Rockwool 50mm Insulation has become best the material. Likewise, people in the architectural and construction industry love this fantastic material. This is a great material that can help to enhance the quality of every property effectively.
If you're thinking to install this material in your commercial and residential space then you are doing the right thing. Rockwool insulation can help to enhance safety and improve the peaceful environment of every space. This is a great material for improving every space inside's climate.
Let's learn more about it
Qualities Of Rockwool
It's a lightweight fibre crafted from basalt rocks. Rockwool is known to be a highly durable and sustainable material for construction. Also, it is a thermal insulation material used in the construction industry. This material has high demand in the construction industry nowadays.
This sustainable material has a long life and it can be used for various purposes in the construction industry. The best part about Rockwool is it has a high tendency to deal with high temperatures. This is known to be one of the best materials for increasing the fire safety of buildings and homes. Also, Rockwool can easily combat noise pollution and create a peaceful environment. All these qualities of Rockwool prove that it is surely a high-trending material in the construction industry.
Potential Advantages Of Rockwool
This material has various amazing benefits which make it a perfect thing in the construction industry. Listed beneath are important reasons why rock wool is attaining popularity in the construction industry.
Super Easy To Install
Firstly, it is flexible. Secondly, it's rigid & thirdly it's lightweight. It holds the spaces between wooden frames, metal frames, and rafters at the time of construction. According to every worker in the construction industry Rockwool is easy to handle and install.
Safe & Secure
One best thing about Rockwool is it is super-safe material for property safety. Rockwool has a strong capability of handling smoke, fire, heat, and high temperature. It is hard to burn. Most importantly, it is damage-resistant. Even water cannot damage the strength of the Rockwool insulation.
Exceptional Performance For Sound-Proofing
Believe it or not, Rockwool is one of the best materials for soundproofing. It can easily capture loud noise, disturbing sounds, high-volume noises, and construction or industrial sounds. It essentially helps to maintain the calm and peaceful environment of the interior. Also, it is a great thing for stopping noise pollution in homes. Perfectly versatile for bedrooms, study rooms, conference rooms, meeting halls, and offices.
Recyclable & Sustainable
Rockwool is made with basalt rock and it is totally recyclable. Also, it has the strong property to lock moisture to maintain clean air quality. Up to 85-86% of the Rockwool can be recycled effectively. Also, Rockwool is excellent for stopping fungi and bacteria growth at home. Most importantly, it is also energy-efficient and great for homes for energy-saving.
Eliminates Carbon Dioxide Emission 
Rockwool can typically save up to a high amount of CO2 per year in the homes. Thus, the Rockwool enhances the environmental efficiency of every residential property, and also helps to decrease energy necessities, which preserves both fuel and funds of the consumers.
Final Thoughts                        
Surely, Rockwool 50mm Insulation is a great substance for the construction and architectural industry. This material has showcased high significance for each type of property. Whether it's home, industry, or commercial space, Rockwool is effective to use everywhere.
And, all these reasons surely prove that Rockwool is worth-gaining popularity in the construction industry. Also, day by day the demand for Rockwool is rising more and more. Likewise, this material showcased the pros of energy-saving and environmental safety in the best way.
Therefore, if you want to make your home, commercial space, or industry safe and energy-efficient then you can rely on Rockwool. Also, it can surely maintain a positive atmosphere at home efficiently. Thus, Builders insulation is one great spot to steal the best Rockwool.